buy antibiotic online
buy amoxicillin uk
click
amoxicillin 500 mg capsules
An Interview with Tana Reiff
Accomplished writer and photographer, Tana Reiff, took time to reveal her creative evolution over the years, as well as to tell us about her love for wildflowers, and her reverence and respect for the Amish. Read on to learn more about her!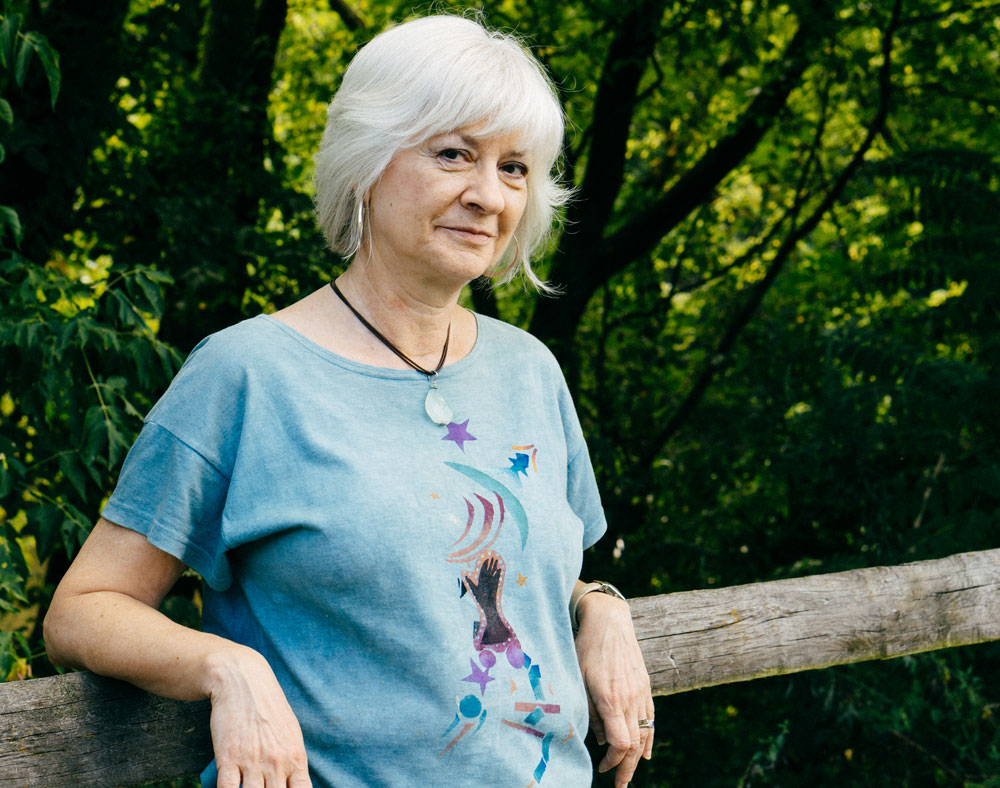 I would say I've seen you pop up on Instagram this year. Is that new to you?
I signed up for Instagram in 2014. The uploading was really clunky for me, and I'm not entirely devoted to my mobile devices. Then my book came out and I was busy with that, so I let Instagram sit. A friend said, "You really should be on Instagram." So, I started posting regularly early this year, and I kind of got addicted!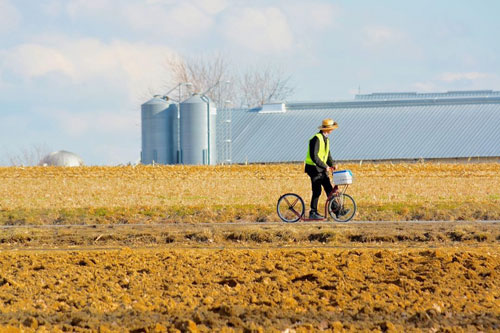 Did you find a home with the Lancaster County Instagramers quickly?
Yeah, the group opened things up quite a bit, and I enjoy seeing others' photos. It's been a little slow getting Instagram followers, but there are some really nice loyal ones I like to hear from. A lot of the photos that get attention on Instagram knock your socks off, and I think mine are more subtle.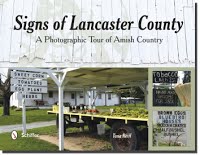 You said you got sidetracked by your book. Tell us about it.

It is called Signs of Lancaster County: A Photographic Tour of Amish Country, published by Schiffer.

What led you to do this book?

In 2006, I started photographing signs…whatever caught my eye. I was working at the time, and I didn't keep up with it. It wasn't a project at that point. Then I lost my job in 2011, and I started taking more pictures. I got a better camera in 2013, and things really took off then.

When you said things really started to take off, does that mean you took more photos?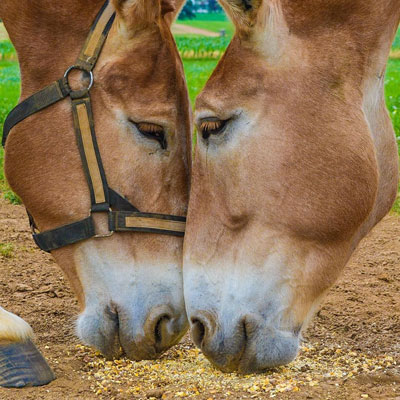 Yeah, and I think better ones.

And were you sharing your work at all on Facebook, or other social media?
Yes. I have a Facebook business page, and I get feedback from friends on my personal page. I have a website with a link to Fine Art America where I have some prints posted. It's a way to show what you have.

Is the business page for your new book?

Not exclusively. It's Tana Reiff Author/Photographer. I've written dozens of short novels for adult new readers, and ESL. I started that in the 70s, and some of them gradually fell out of print, so I've been working on new editions.

What is ESL?
It's English as a second language. I'm working with three different publishers. That's the author part of my business page. The other part is for the Signs book, and photography.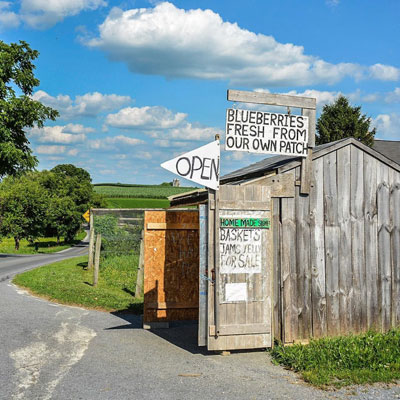 I remember seeing the covers for these books. Is the theme Lancaster County related?
Not the little reading books. They are for the education market – immigration stories, fiction about everyday life, and folktale retellings. The Signs book is my first trade book. It was a very different experience. It came to a point where I started connecting the dots to what these signs meant about the Amish culture and economy. I was meeting more Amish people and reading.
First, I did a poster. Then the concept became a book proposal, and Schiffer picked it up. I designed the book too, so I could see where the holes were, and run out and catch something else. It was a really fun project!

So this book is now on bookshelves in bookstores! How does that make you feel?
It's validating, it definitely is. I decided to sell the book myself too, because the royalties are so low. I did some book signings, and then I did some art and craft shows over the holidays last year. That was an opportunity to take my other work out. Because, when I was doing Signs, I was taking other pictures too. I thought I'd give it a try, so I matted some prints, and had some canvas gallery wraps made, and the reaction was really positive! Not a whole lot of sales, but people feed you with compliments, and it keeps you going. I met an attorney who fell in love with what he called my "beautiful country images", and wanted to redecorate his law office with my work.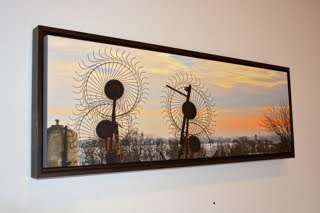 I saw that on your website!

Yeah, that was really great!

How many pieces of work did that take?
He bought 18.

So you had to frame and mount these?
They were all canvases.

So you printed them on canvas?

Right. I worked with his designer, and we chose which ones, and where they were going to go in which room. It was a very nice experience. The attorney was wonderful to work with, and he just loves his new office! I would like to do more with wall décor. I sold some other things at shows too, but I really like the canvas prints, because they show the painterly quality of the photographs.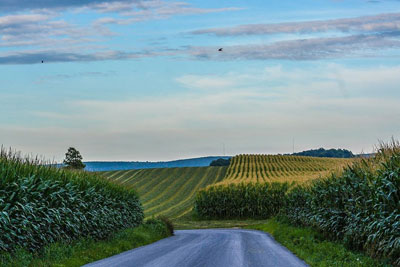 Some of your shots really do look like paintings!

A woman was looking at the canvas prints at a show and she asked, "What medium do you work in?" I said they were photographs, and that I can't draw, so I take pictures!

So this photography that you were doing alongside your Signs book has a very Lancaster County rural element to it.
For sure. It's mostly Lancaster County, mostly Amish Country. That, and wildflowers. I'm pretty obsessed with wildflowers. The closer, the better!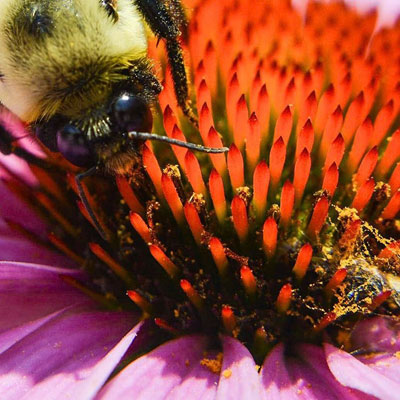 Is it the love of the flower, or is it the love of the photographic element of it?
Both. I get a kick out of looking at them close up on my screen. In every flower, even the tiniest flower, you can see all the detail. It's remarkable! It is a constant challenge to get new pictures.
I do a lot of crawling around on the forest floor! (laughs)

You say it's a constant challenge. What's the challenging part of it?

Depth of field, that's the biggest challenge. There is virtually no depth of field. I don't use a macro lens. I use mostly a 2X filter, or a macro filter.

Does that screw onto the front of your camera?

Yes.

What lens are you using when you're doing that?

Just the 18-55.

What zoom level do you use? Are you going all the way to 55 when you're hitting it?

I just get as close as I can. I don't usually go the whole way out, because I think there's a little softening when the lens is the whole way out.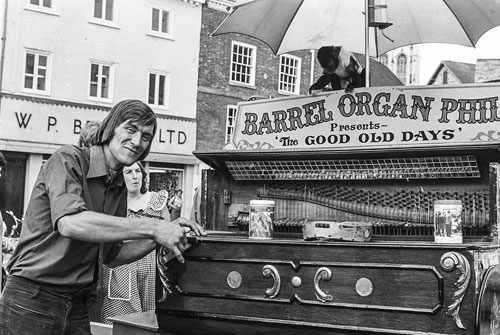 What camera are you using now?

It's a Nikon D5200.

How do you feel about your camera?

I have mixed feelings (laughs). If the light is right, it's spectacular. I'm always learning it, and I'm sure there are things that aren't the camera's fault. I think about upgrading, but I haven't done that yet. I bought a new lens about six months ago, because I was tired of constantly switching lenses.
So I got an 18-200 for versatility, but I've been disappointed in it. I thought that, when my husband and I go for a walk at one of the nature preserves, it would be great to carry just the camera with one lens. I do so many of the flower close-ups, and I've got filters for the 18-200, but you still have to be 18 inches away so it doesn't cut it. So I end up swapping out three lenses now instead of two.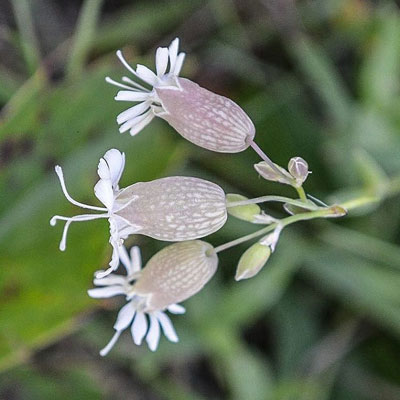 When you were getting this new lens, did you consider a macro lens?
I was more concerned with versatility.

So at that time, what did you feel you weren't getting with your old lenses?
I have a 55-300, which has been a great lens for landscapes and long shots, but I take pictures at various distances, so I have to swap out the lenses all the time.

Is this something you do often? Walk in the woods?

I joined the Lancaster County Conservancy, and I visit their preserves. I've learned a lot about wildflowers.

And was that a push from your passion for photography?

I think it started with an interest in the flowers, trying to capture what I saw, and looking at them magnified on screen! (laughs) It extends the experience of seeing them in the wild.

So after you take pictures of them, do you research what the flowers are?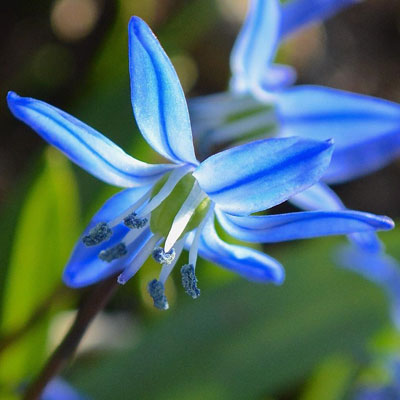 Most of them I know by now, but I do spend a ridiculous amount of time researching flowers. I get really excited when I see one that I haven't seen before!

Do you have any flower trivia that fascinates you? Or anything that's interesting to share?
Trillium is wonderful. It photographs really well, and this type of trillium is unique to Lancaster County. Some wildflowers are too 3-D to get a good close-up of, because it's so hard to get the right parts in focus.

Is it because you're at a really open wide aperture?

Not always, it depends on the light. Some of the really tiny ones, I just think are fascinating, so I'll take dozens of pictures, and maybe just maybe, there will be one good one!

So when you come home with dozens of photos, tell me your process from there.

Hundreds usually! I upload them to my computer, and use mainly Lightroom CC. I don't shoot RAW, and I don't do HDR. I try to keep it simple. I know I should try it!

Do you do a lot of editing to your images?
I don't think I over-edit my images, but it's very rare that I post one that I haven't touched.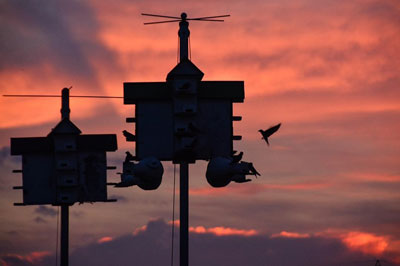 What are your typical touches?

The crop is really important! I also do a little sharpening and bring out shadows and blacken a little bit. I don't do a lot of saturation. One of the things I like about Lightroom is that you can see the blowout spots and fix them. I really like the angle tool in there, so I can straighten things out.

Now from editing, how does it get to social media?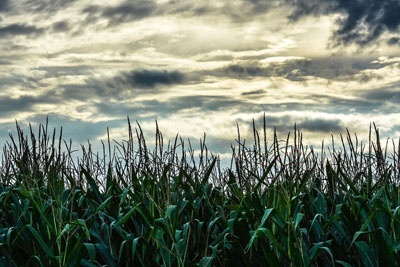 For Facebook, I export it first and then upload that file. For Instagram, I save it to a Lightroom target collection, then pick it up on my phone from the Creative Cloud. Then you have to save it to the camera roll on the iPhone, and then Instagram can pick it up from the camera roll.

If there weren't so many convoluted processes, do you think you would share more?

I probably share too many right now!

How many do you post a day?

Two or three, maybe four. I'm aware of time value on some of them. If a corn crop is at a certain stage, it's out of date if you post it two weeks later. Or a flower that's in bloom now. Those are the things that pressure me, so I'll go out and shoot for a couple of hours, and then I have a huge inventory to deal with, so I feel compelled to post them! (laughs)
Some of my photos, I keyword in Lightroom with "Instagram?" for those I'm considering. Then, I search that keyword, and choose what I'm going to share. Sometimes there's a backlog, so if I'm having a slow day, I'll go back to one that I thought was good, but just never got around to sharing.

Were you competing for Lancastergram this year?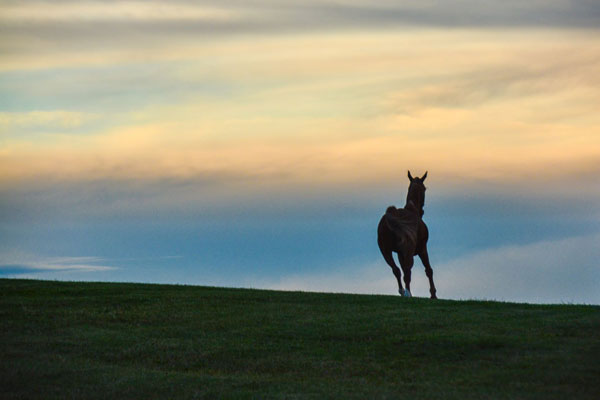 Sort of, not very consciously. Some of the photos that I think would be most appropriate for that, I didn't do this year. I had several that became canvas prints at the law office that were really strong.

Why didn't yo do them this year? Was it lack of time?
It's whatever I have, and sometimes it's just serendipitous. I might plan to go out and shoot something specific, and end up shooting something else that I spot along the way. I basically go out chasing light!

What's your favorite time to go out and do that?

Golden Hour!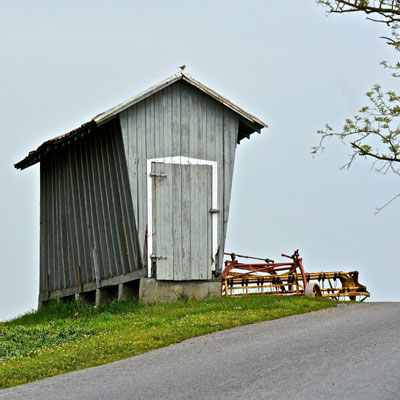 Is your husband supportive of your photography?

He's very pleasant about it. Golden hour is, unfortunately, around dinnertime, and that's our social/cooking time! If we're having leftovers, and the light is right, I'm out there! As far as taking walks in the woods, he looks at trees, so he keeps busy with that, and sometimes he'll spot something, and alert me. Sometimes, we'll be driving somewhere. Like we were driving to the Adirondacks, and in the Poconos,
I spotted a big stand of Turk's cap lilies. I'd never seen them, only in pictures. I was really excited, and he was kind enough to pull over. I went walking around, and there were other wildflowers too. Such as a perfect teasel (type of flower). It added 20 or 30 minutes to our trip!

Do you ever mix your phone in with your camera?
Sometimes, I have phone pictures on Instagram. I spend a lot of time out in Amish Country, and don't always have my camera with me mid-day, but I always have my phone. Sometimes I'll spot something and take a picture, and sometimes it surprises me.

Do you ever feel like you don't want to post it because it's a phone picture?
If it's good enough, then it's fine!

Have you explored Lancaster's wildflowers places, such as Shenk's Ferry?
Oh my goodness, yes!

Have you been to the wildflower patch up by the airport?

No, I've looked at lots of lovely pictures of that, and I thought that people had that taken care of, but Shenk's Ferry I hit up every year, usually more than once!

Have you ever been on the Lancaster photo walks?
Have you ever been on the Lancaster photo walks?
T: No.

Do you plan to?
I guess to me, photography is more of a solitary activity. I love looking at everyone's pictures. It's interesting how people interpret the same subjects.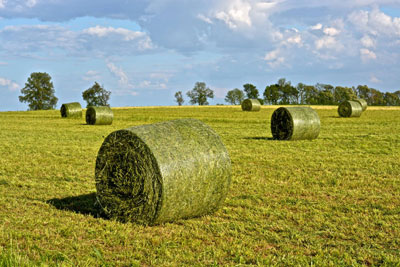 So I'm seeing that photography is your Zen!
The funny thing is, I always saw myself as a writer. During the years I was writing the books and freelancing magazine articles, my day job was communication. I did a lot of writing and editing, design, publications, and videos, and I managed a couple of websites.
I was always the designated photographer, but it was more the "herding cats" kind of pictures. I'm really not a people photographer. But, as I've gotten deeper into photography, I find myself thinking more visually. Before, if I heard about something or experienced something, I used to think about how I could write about it.
Now, when I'm falling asleep at night, I'm thinking of some image that I captured, or wish I'd done differently. Or, I visualize something I'd like to photograph. It's a different way of thinking, and it surprises me.

It looks like you've found the right medium!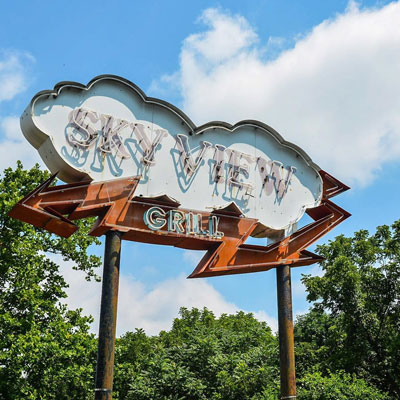 In college, I was an education major living with art majors, and my dad was an artist and my mentor for a lot of things. I just thought, I can't draw, so I'm not an artist. But, then I started realizing that some of my photographs were artistic, not just journalistic. That spurred me on.

Do you feel like your work is being persuaded by your fans rather than how you would prefer to take the photos?
Occasionally I recognize that. My husband reminds me that this is my eye. I remember having a conversation with an Amish man one time. He was so fascinating. He let me into his barn to photograph his horses, and he was getting them to pose. It was great! I got rhythms and textures in his barn, and a real nice picture of his shadow. We discussed photography, and he was saying that this is my vision!
I'd like to have Amish people in more of my pictures. Through the Signs book, I met a lot of them, but became good friends with one woman. They, certainly the older generations, absolutely do not want to be photographed. She, and many others, have been very clear about that, and I respect it. Sometimes she'll call me and say her amaryllis is in bloom, and that I should come down and take pictures!
One day this summer, we were sitting on a swing drinking peppermint tea, and watching for an eagle. Then she goes on about her business, and lets me roam. Her father is a bishop who's 100 years old! They're very welcoming to me, and they give me free range! It's been very special, but also has taught me about the Amish being photographed.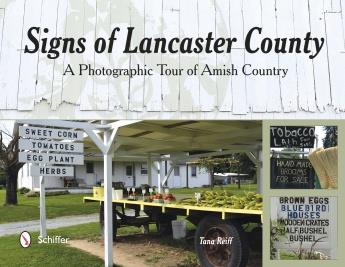 I'm not getting any younger, so I feel like it's now or never for photography. I'm healthy, I do yoga every morning, but photography is very physical. I don't know how long I can do it, but I'm just going to do it for as long as I can. I would like to do more with canvas prints, and maybe another book!

A Random Sample of Lancaster Instagram Photographers
Please Like Us On Facebook
Share This Page
naltrexone buy uk
buy naltrexone online usa
tonydyson.co.uk
where to buy low dose naltrexone
Lancaster County Event Calendar
Places to Stay
antidepressant sertraline
buy sertraline online
truonggiang.net
buy sertraline 100mg