A Night Out With the Girls
Hanging out with friends of both sexes is definitely fun, but sometimes a lady needs her girl time. Gather up your best gal pals and hit the town for some feminine fun. Here are some suggestions of places to visit in Lancaster County that will make your girls night out a night to remember!
Restaurants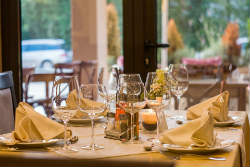 Lancaster has a lot of great places to eat, but some are more suited for that girl's night out. Checkers Bistro is a great trendy restaurant and bar that has a great atmosphere and food. You and your friends can sit for hours chatting while eating delectable dishes and sipping spirits. If you want to show your friends the full taste of Lancaster County, think about eating at a farm to table restaurant. John J. Jeffries is a local restaurant that only uses ingredients from Central Pennsylvania, including meat, vegetables, wines, and beers. Now if none of these sound appealing and you are looking for a place to just sit around and chat it up with your besties, then The Prince Street Cafe is the right place for you to visit. Only the best coffee and teas are served here with delicious sandwiches and salads. The warm and cozy atmosphere will make it feel like you and your friends are hanging at home.
Theatre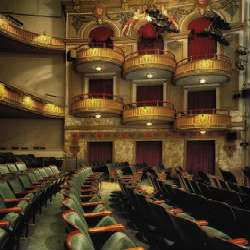 Dressing up is always fun, but there are not many opportunities to do so! Getting your girlfriends together and making each other up and heading to the theatre is a reason to do so! Luckily Lancaster has many places to catch a show or two! Downtown there is the Fulton Theatre. Playing different shows monthly, you can catch your favorite plays and musicals in its magical theatre setting. If you don't have time to sit through a theatre show then catching a movie is the next best thing! Zoetropolis has a plethora of different independent films that you and your girlfriends are sure to enjoy. Pop up some popcorn and head to this small, eccentric movie theatre!
Wine Tasting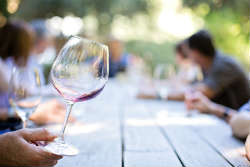 What is a girl's night out without a little wine, so make a night out of it! Take a trip to the Mount Hope Estate & Winery to sip on some great tasting wines and view the rolling hills of Lancaster. If you are looking for more of a country type wine tasting, visit the Twin Brook Winery in Strasburg. This Little winery has all the charm you and your friends are looking for. Both locations serve locally made wine with great sides to munch on!
Become Kids Again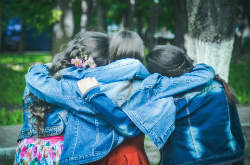 Most of the time being an adult can be a hassle. Forget about your responsibilities for a while and gather your friends for some child-like fun! Drive up to Skyzone and jump all your worries away. You and your friends can jump for hours in the house of trampolines giggling the whole time. Maybe a little putt-putt is more your style! The Village Green is a great little miniature golf course that is one of the best around. Get a little childish competition going to see how can putt the best game, drinks on the loser!
Classes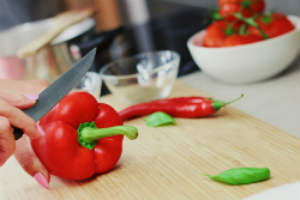 There is nothing like bonding with friends while you are all learning a new skill. There are plenty of fun classes you can take with your gals here in Lancaster. If you feel like getting creative, gather a group of friends and head to Art Matters Studio for a painting class. Laugh and make new memories while enjoying doing something creative. Learning a new recipe is something that you and your friends can do together as well! Cooking classes are a great way for friends to come together and share their "flavors". Zest! holds cooking classes every week with a variety of different themes. Located in downtown Lititz, this would be the perfect place for friends to gather, eat, and drink together!
Wild Side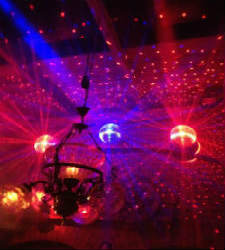 Sometimes a girl has to let her hair down and get a little wild! And doing that with a group of friends is the recipe for a good time. Take that good time to the extreme and go roller skating! The Castle Roller Skating Rink has a late night skate on every Saturday night. If you don't want to boogie down on some skates, then hit up one of many clubs in Lancaster. Every weekend at Tellus360 they hold a retro night where you and friends can boogie down to remixed hits of the 70s, 80s, and 90s. If you want to get down to some new tracks The Chameleon Club has the Lizard Lounge where they play the best dance music. Dancing with your best girls will make anyone loosen their bonnet a bit!
Time to Relax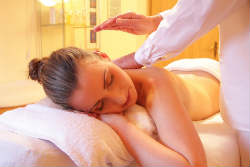 Getting pampered with the ladies is a very relaxing experience. Luckily, Lancaster has many locations to choose from. Visage a' Visage is a day spa that offers anything from a swedish massage to seaweed treatments. Located downtown, you can easily stop to grab a bite to eat or do some shopping afterward. If you want a great facial, perfect make-up, and possibly a new styled do then Salon Enso is the place to bring your friends! This salon has friendly employees and a wonderful, relaxing atmosphere. Let them pamper you and your girls before a fun night out!
These are only some examples of fun places to take your girlfriends! Explore and travel Lancaster and let us know what you find!
A Random Sample of Lancaster Instagram Photographers
Please Like Us On Facebook
Lancaster County Event Calendar