buy antibiotic online
buy amoxicillin uk
click
amoxicillin 500 mg capsules
Lancaster PA Fabric Shops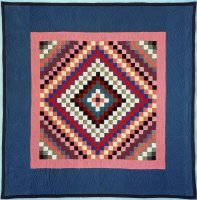 Explore three centuries of art and history through the Richard C. von Hess Decorative Arts Center.
An important component of our quilt and textile collections is the Esprit Collection of Lancaster County Amish Quilts. This collection of eighty-two Amish quilts was the brainchild of Doug Tompkins, a founder of the Esprit Corporation, who began collecting the quilts during the 1970s. Produced by Amish women in Lancaster County between the 1870s and the 1940s these masterpieces provide a perfect window to examine the lives and culture of the people who created them.
Lancaster History.org
website |
|
717-392-4633
|
230 N President Ave Lancaster PA 17603

,

Pennsylvania

,
On the Campus of History you will learn about Lancaster County, Pennsylvania—from stories of the Conestoga Indians and the Underground Railroad to the political legacy of James Buchanan and Thaddeus Stevens to the stories of your own family.
LancasterHistory.org is a community-based, not-for-profit organization established to educate the public on the history of Lancaster County and its place in the history of Pennsylvania and the United States, to advance the missions of regional historical organizations, and to promote the acquisition, preservation, and interpretation of resources representing the history of Lancaster County, Pennsylvania within the broader context of state and national history, including the life and legacy of America's fifteenth president, James Buchanan, and to preserve and maintain Wheatland, his home.
A Random Sample of Lancaster Instagram Photographers
Please Like Us On Facebook
Share This Page
naltrexone buy uk
buy naltrexone online usa
tonydyson.co.uk
where to buy low dose naltrexone
Lancaster County Event Calendar
Places to Stay
antidepressant sertraline
buy sertraline online
truonggiang.net
buy sertraline 100mg