buy antibiotic online
buy amoxicillin uk
click
amoxicillin 500 mg capsules
American Music Theatre

Things-To-Do, Concerts, Theatre
website |
map it
|
(717) 397-7700
|
2425 Lincoln Way East

,

Lancaster

,

Pennsylvania

, 17602
American Music Theatre is a 1,600-seat theatre in Lancaster, Pennsylvania that hosts more than 300 live concerts and performances each year: from Broadway shows to rock concerts and comedy club performers to today's hottest country music concerts. It's welcomed Grammy winners, CMA winners, Tony winners, and even Oscar winners to our stage. No other theatre in central PA offers a wider variety of live music, country music, Broadway shows, and comedy performances, year in and year out. Take the opportunity to catch a show in the comfort of one of Pennsylvania's premier venues for live entertainment. Welcome to American Music Theatre, and enjoy the show!
The Trust Performing Arts Center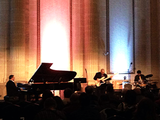 music, theater, dance
website |
map it
|
(717) 208-7835
|
37 N. Market St.

,

Lancaster

,

Pennsylvania

, 17602
THE TRUST PERFORMING ARTS CENTER is a stunning new venue for music, theater, and dance in the heart of Lancaster's downtown arts district. Visit us online at www.LancasterTrust.com to explore our guest artist series THE TRUST PRESENTS and and our series of inspiring lectures, THE TRUST TALKS.
A Random Sample of Lancaster Instagram Photographers
Please Like Us On Facebook
Share This Page
naltrexone buy uk
buy naltrexone online usa
tonydyson.co.uk
where to buy low dose naltrexone
Lancaster County Event Calendar
Places to Stay
antidepressant sertraline
buy sertraline online
truonggiang.net
buy sertraline 100mg