A Look Beyond the Nook
Things To Do and Places To Eat Near Spooky Nook

Spooky Nook is cool, it's big, it's impressive, and it's a great draw for Lancaster. But there really are things to do in Lancaster not at Spooky Nook. For all of you travel team parents, bored younger siblings, and other visitors to Lancaster County spending time at "the Nook", this guide is for you: these are some of our favorite things to do and places to eat near Spooky Nook.

It's All About Food … Seriously
Travelers and athletes are hungry. Luckily, Lancaster County has an oasis of dining opportunities, no matter the nature of your appetite. Some of our favorites are listed below; we do want to highlight a few, though:

Manheim Twin Kiss
Remember that old drive-in burger joint your parents used to take you to? The Twin Kiss is it. Serving burgers, barbeque, fries, coleslaw, and, oh yeah, soft-serve ice cream (side note: see our article on the best ice cream in Lancaster County), the Twin Kiss is a lot of fun for the whole family in a throwback drive-in atmosphere.
Horse Inn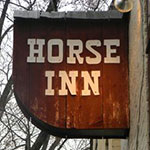 Lancaster is a growing city, in terms of not only population, but also culture … and restaurants. No restaurant quite typifies that trend like the Horse Inn, which recently re-opened under new management. A converted inn where the travelers of yesteryear could – you guessed it – board their horses, it is now one of the premier restaurants in Lancaster County. Get the onion rings; you earned them.
Fireside Tavern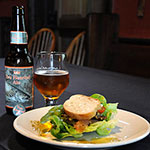 If you're in the mood for a little drive – some distance between you and the Nook – trek on down to Strasburg for one of our favorite restaurants here at Imagine Lancaster, the Fireside. A great blend of sports bar and relaxed dining, the food is delicious, and the atmosphere is delightful. It's about a half-hour from Spooky Nook, but it's a drive you won't regret making.
Need A Break? Some Other Great Things To Do …
When you have time between games or when you just need a break, the Manheim/Lititz/East Petersburg section of Lancaster County abounds with fun things to do. Whether you prefer tours (don't scoff: there's free food) or activity, we have some great options, including some selected commentary:
Laser Dome
A popular birthday party venue for kids aged 5 all the way up to college, Laser Dome is a unique attraction to the Lancaster area. Of course, there's laser tag, but it also features laser concerts, a massive arcade, food, and fun for the whole family.
Julius Sturgis Pretzel Bakery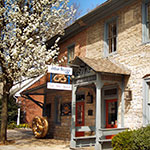 FREE FOOD … SERIOUSLY. Yeah, so that's probably the headline right there – you get to sample freshly made pretzels, while also getting a sample of the process that makes them. It's fun; there's food. What more could you want?
Park City Mall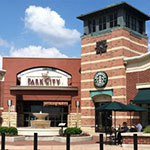 We have an entire section of this site devoted to shopping in Lancaster, but undoubtedly the cornerstone is the Park City Mall. Whether you have a young one who would enjoy Build-A-Bear, need a quick bite in the food court, or just want to peruse the stores, Park City has something for everyone.
Village Greens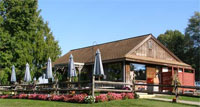 Ranked one of the 10 best miniature golf courses in America, Village Greens is one of Strasburg's hidden treasures, and one you are sure to love if you find yourself in that neck of the woods.
AHH! I forgot (or broke) my ___________ (insert sports equipment here)
Never fear. We may be in Amish country, but we still have great sporting goods stores. We have the outlets at Rockvale and Tanger that have Nike and Under Armour factory stores, and we have stores like Play It Again Sports and Sports Authority. No matter what you forgot, the Lancaster area has a store that will have a suitable replacement.

Rockvale Outlets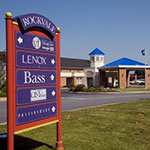 Rockvale Outlets is Lancaster, Pennsylvania's favorite outlet mall, with more than 80 stores featuring high-end and premium brands you love – at up to 75% off traditional retail prices every day! You will love paying no sales tax on clothing and shoes while shopping in Pennsylvania.
Tanger Outlets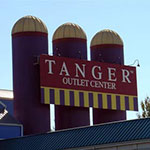 Indulge yourself in their Tangerstyle collection of Tanger's most wearable trends that every man and woman can relate to and at a price that can't be beat. Maximize your style and savings at Tanger!
Play It Again Sports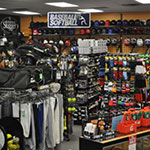 Play It Again Sports Lancaster, PA is your neighborhood sporting goods store that buys, sells and trades quality used sports and fitness equipment.
Sports Authority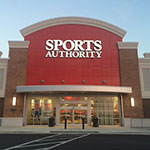 There may not be any Dick's Sporting Goods is the area, but at least we have a Sports Authority! Shop for your favorite athletic brands: Nike, Under Armor, The North Face, Asics, etc.
Hooked on the Nook
Again, Spooky Nook is great, but after a while, you'll find yourself needing an escape. When that happens, refer to our suggestions for things to do and restaurants near Spooky Nook – we've got you covered. I hear a whistle blowing! The game's about to start! Bookmark this list now, and check in after your champion plays.

A Random Sample of Lancaster Instagram Photographers
Please Like Us On Facebook
Lancaster County Event Calendar