Fun Things to Do with Kids in Lancaster County
There are an abundance of things to do in Lancaster County, but what about fun activities aimed specifically at kids? Whether your interests lie in eating or activity, opportunities abound. And the opportunities here in Lancaster are unique - you won't find them anywhere else. Read on for a great list of fun things for kids to do in Lancaster County.
It begins and ends with ice cream
Lancaster County produces more dairy than any other county in the state, so it should come as no surprise that we have awesome ice cream. Whether you like the good, thick, creamy delights of a dairy, or soft serve/frozen yogurt, you will find it at one of the many ice cream parlors in Lancaster. Here at VLPA, our favorite is right here in Strasburg - the Creamery, part of Strasburg Shoppes. For more on Strasburg Shoppes, see this previous blog post.
Strasburg Country Store & Creamery, The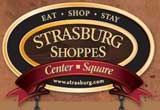 Ice Cream, Featured, Cafe
website |
map it
|
(717) 687-0766
|
1 West Main Street

,

Strasburg

,

Pennsylvania

, 17579
Located in the heart of Strasburg, the Creamery offers some of the best ice cream in Lancaster County! With homemade ice cream and waffle cones, you are sure to find the delectable treat for which you are looking at the Creamery in Strasburg.
Cool Attractions for Kids in Lancaster County
After indulging in some wholesome ice cream, it's time to let the activity begin. While we wouldn't recommend hopping on a roller coaster right away, Dutch Wonderland truly embodies its slogan, "WHERE KIDS RULE". Another fun spot in Lancaster County for kids is Village Greens Miniature Golf, ranked as one of the top 10 miniature golf courses in America by Sports Illustrated. (Editor's Note: Be advised that due to a bridge repair on PA-741, getting to Village Greens during the summer of 2015 from the west will require using Penn Grant Road. See Google Maps for specific directions). Come late summer into the fall, there truly is no place quite like Cherry Crest, which offers "Agri-tainment", centering around its giant corn maize. See why people travel from all across the country for some corn. For more on the corn maize, see another previous blog post.
Cherry Crest Adventure Farm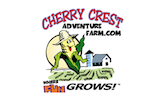 Things-To-Do, Amusement Park, Campground, Featured, Farm
website |
map it
|
(717) 687-6843
|
150 Cherry Hill Road

,

Ronks

,

Pennsylvania

, 17572
Located in the heart of PA Dutch Country, Cherry Crest Adventure Farm is a unique place where fun, family, and farming come together. A leader on the growing edge of "agri-tainment", they work hard to give your family an opportunity to laugh and learn while engaging in a variety of wholesome activities on our working farm! They're a great choice when looking for fun things to do in Lancaster, PA.
Dutch Wonderland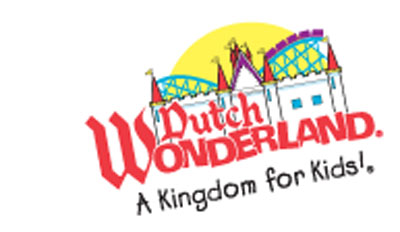 Things-To-Do, Amusement Park, Kids, Event Space
website |
map it
|
717-291-1888
|
2249 Lincoln Highway East

,

Lancaster

,

Pennsylvania

, 17602
With over 30 fun-filled rides, Duke's Lagoon water play area, and live entertainment, Dutch Wonderland is the place "Where Kids RULE!" The park is designed for families with young children in mind and offers a host of fun things to see and do. Since opening on May, 20, 1963, Dutch Wonderland has consistently been recognized as a premier family amusement park in Lancaster County and has been voted one of the Top 5 Best Kid's Park in the World by Amusement Today magazine.
Village Greens Miniature Golf and Snack Shoppe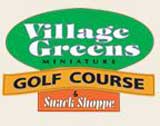 Miniature Golf, Ice Cream
website |
map it
|
(717) 687-6933
|
1444 Village Road

,

Strasburg

,

Pennsylvania

, 17579
The Village Greens combines the challenge of golf with the natural beauty of lush gardens to create a unique recreation experience for all generations to enjoy together! Our two courses cover over 13 acres of beautiful countryside which has been enhanced with shrubbery and flowers. The courses change as the season progresses: from thousands of yellow daffodils in spring, to a bountiful variety of colorful annuals in mid summer, to the vibrant fall foliage.
Timeless Fun Resonates in Lancaster County
Although Lancaster County is rapidly growing in terms of its technological advancement, earning it accolade from Google, a lot of timeless, classic fun remains. Nowhere does that manifest itself more than in the unique array of roller skate rinks, bowling alleys, and community swimming pools. Some are public; some are private. All have great opportunities to step back in time and enjoy entertainment from the pre-smartphone era. Three of our favorites are below:


And one more opportunity for timeless fun ... the storied tradition of fruit picking. Although most Lancastrians don't have their own farm any more, many farms - such as Cherry Hill Orchards offer patrons the chance to pick their own fruit - apples and strawberries are two favorites, but different farms have a plethora of options. Picking fruit in Lancaster County truly is a one-of-a-kind experience.

A New Wave of Entertainment Opportunities in Lancaster County
Although there are timeless opportunities for fun, that is not to say new businesses aren't innovating new ways to have fun. From SkyZone - an indoor arena of trampoline fun - to Laser Dome - an oasis of fun opportunities ranging from arcade games to laser tag. Regardless of your interests, there is fun - both classic and cutting-edge - to be had with kids in Lancaster County.
Laserdome

Amusement Park, Family Fun, Things-To-Do, Family, Kids
website |
map it
|
717-492-0002
|
2050 Auction Rd.

,

Manheim

,

Pennsylvania

, 17545
Laserdome is the place to play! Come for Laser Tag, Video Games, Laser Parties in the Dome, and play our NEW outdoor Mini Disc Golf! Parties Large and Small - Voted #1 Place for a Birthday 2010, 2011, 2012, 2013, 2014, 2015 - Special Deals Every Holiday - World Class Laser Tag - Stunning Laser Light Shows - Huge Prize Arcade - All-Request music and Unlimited Laser Tag Every Saturday Night
Sky Zone Lancaster

Family Fun, Amusement Park
website |
map it
|
717-208-8922
|
1701 Hempstead Rd.

,

Lancaster

,

Pennsylvania

, 17601
Sky Zone is the world's first indoor trampoline park. We're the inventors of "fun fitness" and the makers of trampolines as far as the eye can see. We give you one of the greatest workouts ever combined with awesome, healthy fun. We've been voted the number one "out of the box" workout and the "best party ever." Experience WOW – the weightlessness of bouncing, flipping and landing in a pit filled with 10,000 foam cubes.
Conclusion
No matter what you and your kids enjoy, there are a plethora of opportunities for fun in Lancaster County. And Imagine Lancaster has them covered!
A Random Sample of Lancaster Instagram Photographers
Please Like Us On Facebook
Lancaster County Event Calendar