clomid uk prescription
clomid uk to buy
read
clomid london drugs
buy naltrexone online india
buy
naltrexone
Editor's Pick: Strasburg Shoppes anchor the town
posted on October 5, 2014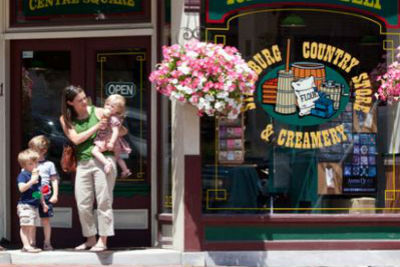 Perhaps you've been interested in participating in a wine tasting. Or, maybe you've been craving a delicious sticky bun, hand-dipped ice cream, or a slab of scrumptious fudge. Ever wanted to spend the night in a historic inn? Well, look no further, you can find all of these tasty treats right in the heart of Strasburg. Read on for more information on some of the best food, shopping, and lodging in Strasburg, Lancaster County.
Strasburg Country Store & Creamery, The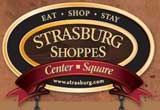 Ice Cream, Featured, Cafe
website |
map it
|
(717) 687-0766
|
1 West Main Street

,

Strasburg

,

Pennsylvania

, 17579
Located in the heart of Strasburg, the Creamery offers some of the best ice cream in Lancaster County! With homemade ice cream and waffle cones, you are sure to find the delectable treat for which you are looking at the Creamery in Strasburg.
Ice Cream in Lancaster County

Here at VLPA, we're ice cream aficionados. Our favorite destination in all of Lancaster County for ice cream is right here in our hometown, Strasburg. The Creamery is the cornerstone of the Strasburg Shoppes, and features dozens of flavors of homemade ice cream that are rich, delicious and quintessentially Lancaster County. Complimenting the different flavors of ice cream is the sweet waffle cone, which is also handmade on site. This cone/ice cream combo is reason enough to visit Strasburg, but wait, there's more!
A "Strasburger" for Lunch and Fudge for Dessert!

Home of the unique "Strasburger", the deli at Strasburg Shoppes offers a wide variety of soup, salad, and sandwich selections for its patrons, who can also enjoy a variety of drink options. Who says you have to wait until after dinner for an ice cream float when you can have one with your lunch?! After your meal, head on up to the Candy Kitchen, where you can observe costumed "candyologists" making fudge the old-fashioned way, and then you can sample it right there! They even ship their sweet goodness anywhere in the United States!
A Premier Lancaster County Winery

Also on site is the Strasburg Winery, the first of its kind in Strasburg, and one of the best wineries in Lancaster County. Visitors can participate in free wine tastings, and purchase wine by the bottle or glass. Wine-themed gifts and accessories are also sold at this location.
Strasburg's Bed and Breakfast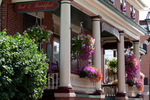 If you're looking for that special spot to "call it a night", the Strasburg Village Inn offers ten unique rooms that afford visitors a classic, yet 21st century lodging experience. Nestled in the center of Strasburg, the Village Inn is the only bed and breakfast in downtown Strasburg.
The Strasburg Village Inn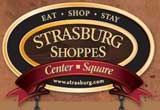 Bed and Breakfast, Lodging
website |
map it
|
717-687-0900
|
1 West Main Street

,

Strasburg

,

Pennsylvania

, 17579
The Village Inn Bed and Breakfast has been serving folks traveling through Strasburg since before the turn of the 20th century. These days the Inn boasts 10 classically appointed guest rooms, all complete with amenities to suit the 21st century traveler. The Inn puts guests right in the middle of the action in historic Strasburg, with walkable dining and shopping, plus attractions like the Strasburg Railroad and Sight and Sound all just a five minute drive away. Book a room today and explore all that Strasburg has to offer.
OCB – Thinking Outside of the Cake Box!

Strasburg Shoppes' newest component is OCB Cakes, Bakery and Coffee Shop, which sprouted out of a "mobile bistro", and now serves breakfast, as well as everyone's favorite pick-me-up...COFFEE. Baked goods include Lancaster County favorites like Whoopie Pies and Shoo-Fly Pie, as well as classics such as biscotti and pastries. No matter what your sweet tooth craves, you will find it at OCB.
A Random Sample of Lancaster Instagram Photographers
Strasburg Shoppes – All the Fun in Strasburg!
As you can see, Strasburg is a unique small town; there is little wonder why it's such a popular tourist destination all year round. Anchored in Center Square, Strasburg Shoppes is a great place to start, and end, your excursion to Strasburg – and you'll be glad you did! Visit Strasburg Shoppes online.
Please Like Us On Facebook
amitriptyline nerve pain in back
amitriptyline nerve pain
medication
Share This Page
naltrexone buy uk
buy naltrexone online usa
tonydyson.co.uk
where to buy low dose naltrexone
Lancaster County Event Calendar
Places to Stay
antidepressant sertraline
buy sertraline online
truonggiang.net
buy sertraline 100mg