Hot Day Activities for Kids in Lancaster
Most lifelong Lancaster County residents know at least one friend who has moved here from the south -- think South Carolina, Georgia -- and brings up the fact every summer that Lancaster gets hot for the season. Not only that, but humid too; "It's a sauna out there!" is a phrase we're all used to hearing.
That's why we put together this list of indoor places you can take your kids (or just yourself!) when you need a break from the heat, and also a little entertainment.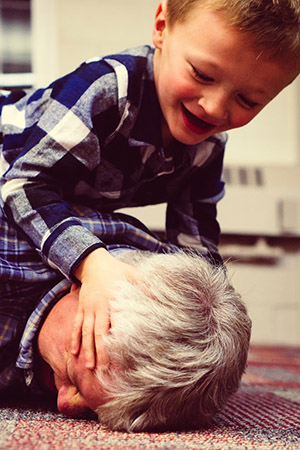 When the kids need to blow off steam:
Park City Mall
Park City Mall has an impressive play area in the food court, with parking right outside. They're open most days until 9 p.m. (until 6 p.m. on Sundays).
Go 'N Bananas Family Fun Center
Go 'N Bananas Family Fun Center features laser tag, a game area, mini-bowling, a ropes course, and plenty of other kinds of activities for kids of all ages -- and parents can hang at the Congo Cafe.
Bounce Kraze
Bounce Kraze is a family-owned and operated indoor "Inflatable Park," featuring plenty of bounce houses, slides, obstacle courses, an arcade, and a dedicated Toddler Area. Parents are welcome to watch TV or relax in the cafe area while the kids play.
Sky Zone Trampoline Park
Sky Zone Trampoline Park welcomes kids (and adults!) of all ages, and it's like it sounds: it's full of trampolines (and a foam pit)! Guests can jump around freestyle, or take part in activities like Skyslam (basketball-style dunking), ultimate dodgeball, and a climbing obstacle course.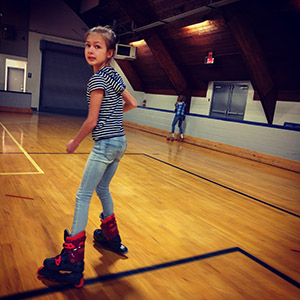 Castle Roller Skating & Overlook Roller Skating Rink
If rollerskating is the goal, Castle Roller Skating (it really does look like a castle!) is geared toward family fun, and Overlook Roller Skating Rink is a public offering from Manheim Township.
When engaging in active play is the goal: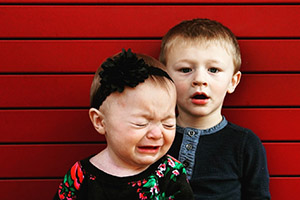 Tiny Town
Tiny Town, as the name suggests, is aimed toward the toddler crowd. An interactive, play-based center that aims to stimulate curiosity and creativity, kids can explore 9 luxury playhouses with all the accessories. Caregivers can hang at the coffee bar while keeping the kids in close view.
Hands-On-House
Hands-On-House is a Lancaster gem that's been around since 1987. The children's museum features exhibits designed to allow kids and adults to play and learn together, with themes including a farm, grocery store, and post office.
North Museum of Nature & Science
North Museum of Nature & Science is another longtime Lancaster institution, established in 1953. Here kids can discover science, nature, and different cultures among the multiple exhibits, ranging from a dinosaur gallery to a live animal room. Plus, the SciDome theater offers a state-of-the-art planetarium, featuring shows about astronauts, stars in the night sky, and more.
Lancaster Science Factory
Lancaster Science Factory is targeted toward kids ages 7-13, but is fun for the whole family. The main exhibit room is open and airy and features more than 60 exhibits, most of them interactive and related to a mathematical or scientific concept. A crowd favorite is "Dam the Creek," where you'll learn about fluid dynamics while attempting to build a dam -- there's real running water!
When you just feel like watching a movie:
Near downtown Lancaster:
(southwest) Regal Cinemas Manor 16 has spacious recliner seats in every theatre now.
(southeast) Kendig Square Movies 6 has the cheapest ticket prices around.
Northern Lancaster (Lititz):
Penn Cinema features an IMAX theatre and even has special summer camps for kids.
Northeastern Lancaster (Ephrata):
The New Main is small, but the old-fashioned vibe is charming.
For the train enthusiasts (you'll head to Strasburg for each of these):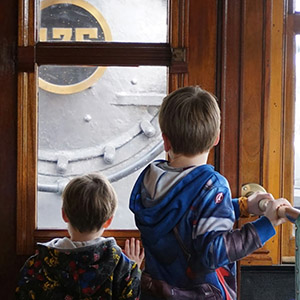 National Toy Train Museum
National Toy Train Museum is designed like an old-time train station, but features the latest in exhibits and LED lighting. The massive toy train collection features models from the 1800s to the present, and includes five operating, interactive train layouts to explore.
Railroad Museum of Pennsylvania
Railroad Museum of Pennsylvania houses one of the most significant collections of historic railroad artifacts in the world.
Strasburg Rail Road
Strasburg Rail Road features trains you can actually ride -- including Thomas the Tank Engine!
Choo Choo Barn
Choo Choo Barn has been around since 1961, continuing to attract people from across the country to take in its mega 1,700 square foot model train layout, featuring over 150 hand-built animated figures and vehicles and 22 operating trains.
When you're looking for cooldown fun in the water:
Sickman's Mill Creek
Sickman's Mill Creek offers water tubing at the creek that helped operate its flour and grist roller mill built in 1793. There's tons of gorgeous scenery to take in as you float down the stream!
Dutch Wonderland
Duke's Lagoon at Dutch Wonderland features a multi-level waterplay platform, kid-sized slides, a variety of spray nozzles, jets, tipping cones, and a large tipping bucket. For the parents, It includes a lounge area decked out with palm trees, thatched umbrella shaded areas and plenty of seating.
When you feel like enjoying a pretzel:
There's a pretzel factory tour in just about every part of the county…
Downtown Lancaster
Hammond Pretzel Bakery happens to be the oldest continually family-operated handmade pretzel bakery in the country!
Intercourse
Intercourse Pretzel Factory also features sweets like their signature Molasses Caramel Crunch popcorn.
Lititz
Julius Sturgis Pretzel Bakery was the first commercial pretzel bakery in America, and after your tour there are plenty of additional stops in Lititz within walking distance.
Akron
Martin's Pretzels is still family owned and operated, and it's said that those who work at the twisting table can twist about 10 pretzels a minute, producing more than 1,200 pounds of pretzels per day.

Turkey Hill Experience
Turkey Hill Experience creates fun for guests by showing them how their world-famous ice cream is made. Interactive aspects include touring a milk truck, milking mechanical cows, and creating your own ice cream flavor (along with its corresponding packaging and commercial).
Art and a Bottle
Art and a Bottle will help visitors stretch their creative muscles with all types of painting classes and workshops. You can try your hand at oil painting, calligraphy, pastels, and more, and there are plenty of options for kids.
A Random Sample of Lancaster Instagram Photographers
Please Like Us On Facebook
Lancaster County Event Calendar