Holiday Gift Ideas in Lancaster for the Whole Family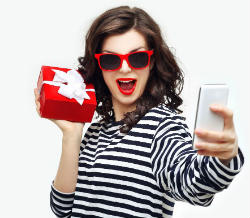 Ah, the holiday season. The tantalizing smell of cookies wafting from the kitchen ... the bombastic arrival of extended family throwing your house into disarray ... and the social obligation to buy gifts for each member of your family. There's not much we can do about the first two (although if you'd like to invite us over for cookies, please contact us ... :-), but we have you covered for holiday gift ideas in Lancaster. Read on!
Gifts for Dad in Lancaster County
Fathers can be among the hardest for whom to shop since they do not always make their requests known. However, Lancaster County is an oasis of excellent Christmas gifts for fathers. From its plethora of movie theatres to interesting museums (the latter of which includes train and toy train museums, if that is a secret fancy of the father in your house), there are fun things to do in Lancaster. If you would prefer a tangible, material gift, there are many great options as well. In the center-square of Strasburg resides Strasburg Shoppes. Although it might be a little too cold for ice cream, it is never too cold for fudge or other delectable delights from Strasburg's candy kitchen. Aside from the stereotypical favorites of Home Depot and Lowes, the unique agricultural community of Lancaster County has many traditional hardware stores at which you are sure to find a great gift for dad right here in Lancaster.
Gifts for Mom in Lancaster County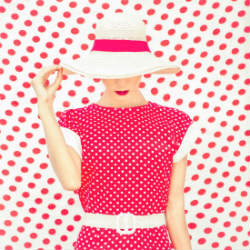 Since many mothers are responsible for a plurality of the shopping, when the tables are turned, it is important to get it right. Many great opportunities for shopping in Lancaster obviate this problem. While an easy gift might be a gift card to either of the outstanding outlets in Lancaster County – Tanger and Rockvale – a more inventive gift card option might be to a shop in Bird-in-Hand, Lititz, or Strasburg. Gift cards are not always the best option, however. The eclectic collection of mom-and-pop shops, boutiques, and uniquely "Lancaster" stores undoubtedly afford an even better way to shop for mom in Lancaster. One option is the trendy and fashionable Festoon Boutique, located in downtown Lancaster. A unique small business, Festoon combines helpful staff (who will happily provide advice on the perfect gift for mom if you desire), competitive pricing, and gorgeous pieces into one fantastic shopping experience. Of course, there are many other great small businesses and boutiques in Lancaster County worth exploring, this just happens to be a VLPA favorite. You could even make a gift basket with items you find in boutiques or make yourself; see this great article for even more ideas.

Gifts for Tweens and Teens in Lancaster County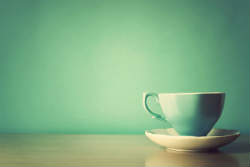 At its surface, a rural "country" community might seem a tad dull for many teens, but as one digs deeper, there are clearly innumerable gift options that are quintessentially Lancaster. A theatrically inclined teen will thoroughly enjoy the theaters in Lancaster County, be it a Christmas show at the Fulton Opera House or American Music Theatre, or a slapstick comedy at a community dinner theatre – only in Lancaster! Other teens may enjoy the athletic options in Lancaster, such as SkyZone, a massive indoor trampoline, or Spooky Nook, one of the largest indoor athletic facilities in the country. Even if all your teen wants for Christmas is some free WiFi, a gift card to the Prince Street Cafe may do the trick as well.
Gifts for Kids in Lancaster County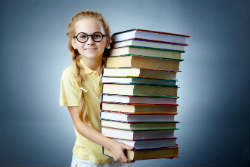 One of the unique aspects of gifts for kids in Lancaster County is the opportunity to "do" something rather than "get" something. After all, while an electronic will last only until the next update, a memory made with the family can last a lifetime! The kids' museum Hands on House is a great place to go on a winter day, and affords a fun, educational experience for children aged 2–10. The National Toy Train Museum is also a great site for a Christmas gift visit; what is more fun than playing with toy trains? For voracious readers, check out Festoon, which has a great selection of children's books, augmenting its fine selection of women's clothing That Fish Place, That Pet Place for an interactive, free opportunity to interact with animals. Finally, an idea for those budding scientists -- the North Museum! From astronomy to technology to engineering, it is truly a place for children to explore that masks the educational experience with an underlying spirit of fun!
Gifts in Lancaster County
No matter the person for whom you are shopping, you will find a great gift for him or her without too much hassle in Lancaster County. We hope this article can serve as a starting point, off of which your innate creativity can abound! Merry Christmas!
A Random Sample of Lancaster Instagram Photographers
Please Like Us On Facebook
Lancaster County Event Calendar