Editor's Pick: Cherry Crest Farm offers fall family fun in Lancaster County
posted on August 21, 2014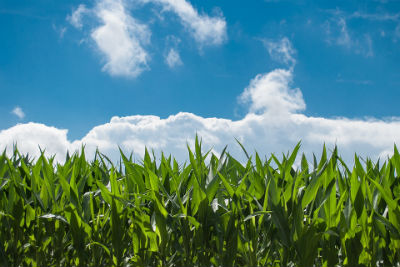 As fall approaches, some opportunities for family fun fade, but others are just coming into their proverbial bloom.
One such fun thing to do in Lancaster County is the Corn Maze at Cherry Crest Farm. Cherry Crest Farm is a family-owned business located just south of Strasburg, in Ronks. Rooted in strong Christian values, they are on the cutting edge of "agri-tainment" – agricultural entertainment!
Best Corn Maze in America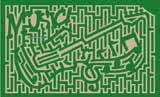 The primary attraction at Cherry Crest is the Amaizing Maize Maze, in which visitors choose a level (easy, intermediate, difficult), and navigate through a five-acre maze made of corn. The maze is re-designed annually by a former Disney Broadway producer, and has a seasonal theme (the 2014 theme is "Music Through the Decades"). If you get lost, there are staff stationed with a "bird's eye view" from above to help redirect you, but the true fun is finding your own way out! While the corn maze can serve as a team-building exercise, its best use is providing a fun family activity in the Pennsylvania Dutch Country.
Farm Fun for Kids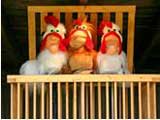 After completing the main attraction – the corn maze – there is still so much more to do at Cherry Crest! A barnyard offers fun farm activities for kids of all ages, such as a trampoline made of pillows, a hay chute slide, a "ball-cade", and a giant volleyball. There's fun to be had!
Tour A Working PA Dutch Country Farm!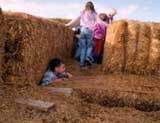 By the way, Cherry Crest Farm is a working farm in the heart of Lancaster County. Before you leave, make sure enjoy a hayride around the farm for a brief, yet engaging, history of the farm and what it produces today. You can also take a short wagon ride through a cornfield if you'd prefer. Don't forget to race around part of the farm in pedal karts, visit the sweet baby chicks, or explore the "discovery barn", where visitors can witness a butter-making demonstration!
A Fun Thing To Do With Kids in Lancaster County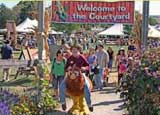 A visit to Cherry Crest Farm is a great family activity, on the weekend, or any time! Affordable, educational, and wholesome family fun in the heart of Pennsylvania Dutch Country – what more could you ask for? Visit Cherry Crest online.
A Random Sample of Lancaster Instagram Photographers
Please Like Us On Facebook
Lancaster County Event Calendar