An Interview with Brian Wilson
Brian, and his daughter, Maegan, sat down with us at the Strasburg Rail Road, to discuss his lifelong passion for trains, as well as his nomadic spirit. Read on to learn more about Brian (and Maegan)!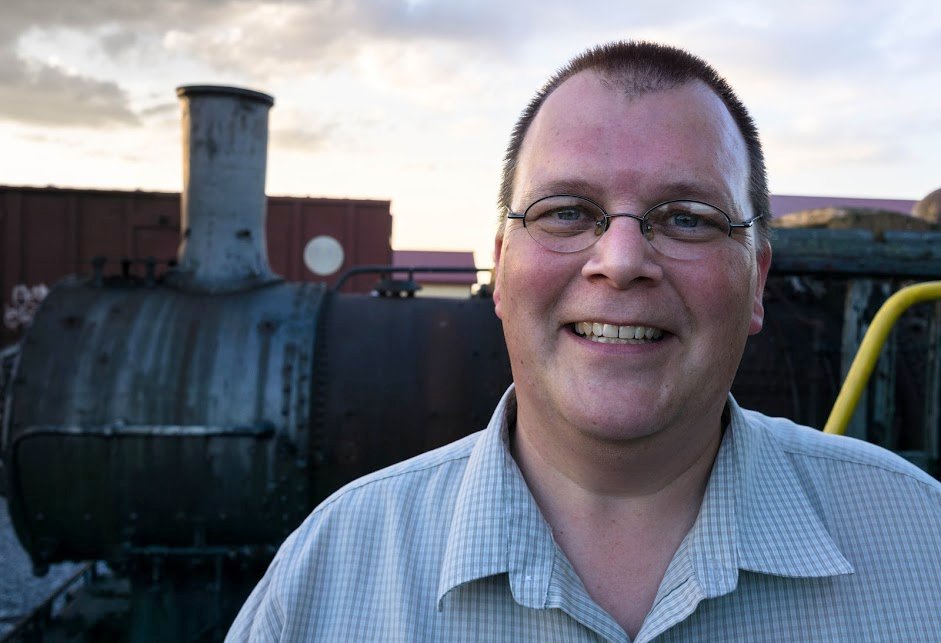 Why don't we start off talking about the first time I met you, which I believe was the Strasburg photowalk?
Yes, yes it was the Strasburg Photo Tour.
What lead you to be there that day?
A couple of things. I don't really know a lot of people in the area, so I thought it would be a great way to meet some fellow photographers, and make some new friends, which I have. And, I love Strasburg as a town itself. I find myself coming out here a lot…mainly because of the train.
Where are you coming out here from?
At the time it was Marysville, but now I live in Elizabethtown.
What drew you to this area?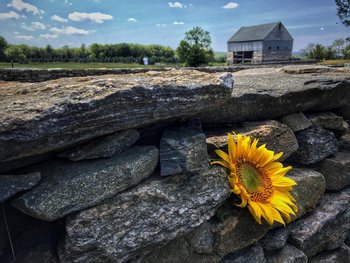 I'll try to make this short. I moved to Pennsylvania in 1994 with my wife. We got a divorce, and I ended up moving to Florida because of someone else. I lived down there for close to a year, and then moved to North Carolina, because while I was in Florida, she moved to NC with our daughter, Maegan. We moved to be closer to her. I lost my job in NC, and couldn't find anything else there, so I ended up in Rochester NY, where I went to school at RIT. I liked that area, and I found a job there. I was actually searching in Ireland too, but that didn't work out. I got the job in Rochester, and worked there for about five months, but I hated the job, so I left. I contacted my old employer in Mechanicsburg, and they offered me a job, so I moved back to this area. I'm familiar with it, very familiar with it, because I'd lived here for ten years before I'd moved away.
Close to Strasburg?
I had a house in York Springs. We first lived in Harrisburg. We went from Harrisburg, to Etters, to York Springs, and then my final place was Mechanicsburg.
I noticed this parallel in your photos, you are a constant mover!
Yes! I don't like to sit still. I love to go out and explore. One of my favorite things to do is to just got out for a drive and get lost. I don't use directions unless I'm going to a specific destination, or if I'm done at the end of the day, then I'll use my GPS just to get me to a familiar spot. I absolutely love getting lost. I'm an explorer!
Is the purpose for photography?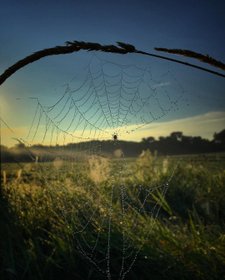 It has become for the photography. Originally, it just started because I like to drive, and I like to see new things.
Do you see yourself going back to places you've been?
Oh yeah! Not so much anymore, because I've been exploring since I've moved back, and I think I have hit every spot I've been to before. So, I started moving out more to Southern Lancaster County, like Quarryville, and the Atglen area. I've never explored that area before, and I really enjoy it.
I always seem to end up in Intercourse, because they have the Immergut Pretzels there. They have the best pretzels in the area. It's right in downtown Intercourse. We were there today!
Better than Hammonds?
Oh yeah, they're soft pretzels.
Then, I branch out from there. You know that Intercourse is the unofficial capital of Amish country, so I love taking pictures of the farms, and when I can, the Amish, as discreetly as possible. I only shoot with an iPhone, so I'm limited. You can't really shoot from far away, because it just doesn't focus on the distant subjects.
I would say it does give you an advantage if you wanted to shoot discreetly. It's got that silent shutter, and you could shoot from the hip.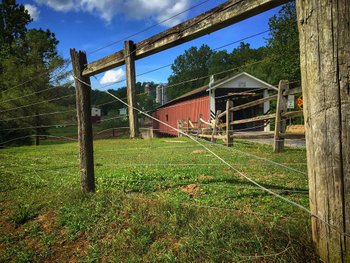 Yup!
Back to the Strasburg tour…what level of photography were you at at that point?
I've been doing photography for almost all my life. I took a photography class, well graphic arts, which included photography, in high school. I've developed my own film and pictures, and way back then (that was in the 80s) it was all film. That was when I got into it, and I've been a sideline photographer for a long time. I've never done it professionally, but I have thought about it. I just haven't been able to afford the level of equipment that's required for professional photography.
What style of professional photography would you find enjoyable?
I really like landscapes, but not your typical mountain scenes. I love farms, and taking landscape photographs of them. I've worked with a lot of wedding photographers, because I used to work in the hotel business for about ten years. I've seen, and been part of, hundreds of weddings, and I can't imagine how many pictures I'm in from people's weddings! I was very close to a lot of the photographers that came to the hotel in the Raleigh area. In fact, I joined their professional photography group, and I was hoping to get some inside tips. I just didn't have the equipment to shoot on par with them.
From what I see, your composition is on par! What do you think better equipment would give you in your photos?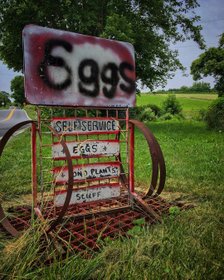 I think I have a decent eye for composition, but I'm always looking at other people's photographs and wishing that I'd thought of that first! Like your broken mirror photography is awesome! There's a guy in Ireland that takes a full-length wardrobe mirror, takes it out into a field, sets it down, and then takes pictures of things. Dublin has two large smokestacks that are landmarks, and he has a bunch of photographs like that.
I don't have that original sort of mentality to think like that. I get a lot of ideas from other people as far as angles and such. Plus, it's hard to do depth-of-field on the iPhone. You can do it, but it's not as good as a regular SLR. The quality is there, but there aren't the megapixels, and the fact that it doesn't focus well sometimes when you're shooting.
Do you see a professional camera in your future?
I would love a professional camera in my future, but probably not for a while. The way I look at it is, if I'm going to go for a better camera, I'm not going to go for a cheap camera. I want something that's high-quality, that I can take my pictures and print them out with the possibility of selling them. I was talking to Maegan the other day about doing that, and going to art festivals. It was just a thought that crossed my mind. I would love to make some money off of it if I could.
Love what you do, right?
Right. I really do enjoy that, but right now in my life, I don't see me making money off of it. I don't want to be a portrait photographer. There are a lot of opportunities for that, but it isn't something I want to do. You're limiting yourself to one line of work.
Right now, there's another #Lancastergram contest, and I see you competing aggressively.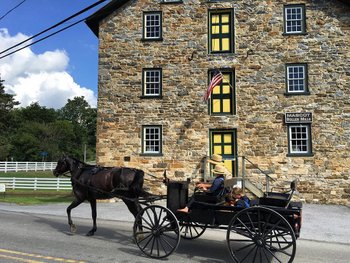 (Laughs) Well, I've always used that tag (#Lancastergram). What I do is, in my notes app, I have all the tags for different subjects, like my country pictures, or my train pictures. I just copy and paste.
Your level of photography…you're stepping up your game a bit too. Do you see that?
I am, but not specifically for the contest. I'd say I'm not getting out as much, because Maegan and I are doing stuff, and having fun while she's here for the summer. If she's not here, most of my free time I'm out taking pictures.
Maegan, are you also shooting?
Sometimes. Not as often. I'm into photography, but it's not as crazy as him!
You're young, you have a life to live, right?
(Laughs) Yeah.
What role does photography play for you, Brian?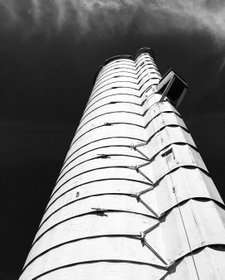 I use it as a release. It takes my mind off of other things. I have and still have some personal challenges going on in my life. I was homeless, and basically living out of my car for five months, after I moved back down here.
No kidding?
Yeah, that's one of the main reasons I got into it. When I was living over in Marysville, I was taking a lot of pictures of the trains, because there are hundreds of trains over there. I've always loved trains, and I had a train set when I was a kid.
Definitely a passion I see in your photography.
For sure. I miss being able to take pictures of the freight trains, but you do have a steam train, and that's even better! I have pictures of Maegan as a small kid on the trains here.
I remember talking to you at the Strasburg walk, and you were saying that you would wait at train intersections just hoping and waiting for trains to come!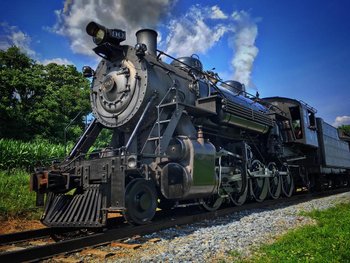 Yup!
Tell me a little about that.
The main reason for that is there are trains out there called heritage units. A bunch of railroads were consolidated into Conrail, hence the name, which included Penn Central, Illinois Central, New York, New Jersey…there are a lot of them. Norfolk Southern, about 2012, painted twenty of their engines in the old color schemes of these old railroads, and they travel all around the country. Norfolk Southern is an east coast railroad, but their engines still end up out west.
So Pokémon Go for adults!
Exactly! There's actually a website that tracks them, and you can see them on a map. People can report where they are, so you can know when they're coming.
Are you still following these kind of things?
No, not at all. They don't really come out this way, because there's very limited Norfolk Southern in this general area. It's not like Marysville, and Enola. They do go up to New Holland, and Lititz, only to make deliveries to the companies on those lines. From what I can tell, they have two specific engines that run those freight cars up there.
And, you've already shot them?
Yes, of course. (laughs). We just saw them today, in fact. I still get excited when I see the heritage units. I've found, I think, seventeen out of the twenty.
Is that right?!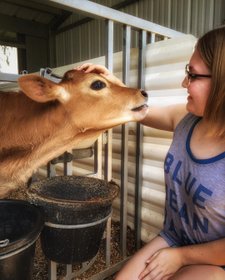 I was making a list in my notes app, but I deleted it by accident. Amtrak has a few special units as well, and I've seen some of those, too. It was fun. It's like a quest!
What about trains do you think is compelling to you?
They are beautiful. They're massive pieces of machinery that can do a lot. And, as a kid, I had a train set. I lived close to the Northeast Corridor, which is the rail line between New York and Boston. I used to walk along the track to go to school…this was elementary school. As a kid, there was no concern, and nobody cared about trespassing. With those trains, and the freight trains, the tracks would tingle, so you would hear them coming before they got there. There was really no danger of getting hit. There was also a steam train about fifteen minutes from where I used to live, and my parents would take us there as kids.
How did that one compare to here in Strasburg?
I used to love it as it's a very scenic, and longer, route. It snakes right along the Connecticut river, but Strasburg has more rolling stock than the one in Connecticut. Plus, the one in Connecticut really turned me off years ago, because they bought a new steam engine. It was built new, but it was built in China. It probably has one of those little gold stickers on it saying "Made in China".
That is, to me, a little disappointing, because the whole part of a steam railroad is to preserve what's already there. Maybe they couldn't afford to restore an old engine. I think they do still have two engines, and one of them is a traditional Baldwin, or whatever it is. That just put a sour taste in my mouth because of that. Strasburg has three regular engines, and they've all been restored, plus they have a lot more train cars, and the box cars, and a tank car down there (points down the tracks).
Plus, you have the railroad museum right across the street, which has an amazing collection. I do like this railroad better. Sorry, Connecticut!
Besides landscapes and trains, what else do you like to shoot? I'd like to mention that you did shoot all of our covered bridged for our website!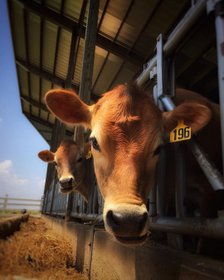 I did, and thank you for the opportunity to do that. I was just about to say that! I love the history behind covered bridges, and the fact that they were some the first bridges around. Some of them still exist after all this time. Bridges, and I would say flowers, but I'm not really good at flower photography. I like gardening, and I would love to hone in on the flower photography like Missy (Herr). Her flower photography is amazing, and I'm very inspired by her photography. She's an amazing photographer, and from my understanding, she just does it as a hobby. I'm very inspired by her style, with the depth of field, but again, you can't really do that with an iPhone.
Also, old derelict buildings when I can find them, but not as much as the landscapes. I really love farms, and taking pictures of the farms. One of the reasons I moved to Elizabethtown was to be closer to this area. When I was living in Marysville, I found that on my days off, I would always come out this way, and from there, it's like an hour drive. I decided that when it was time for me to find a new place, I would move closer. I would still like to move even closer, but that takes me farther away from work. I'm hoping to find a different job in this area though. That's my favorite engine!
(train comes into the station)
Number 90 is my favorite.
What makes 90 your favorite?
I like the look of it. I like how you can see through it under the boiler. It's a beautiful engine.
Does it bother you when the train is turned around pulling the cars?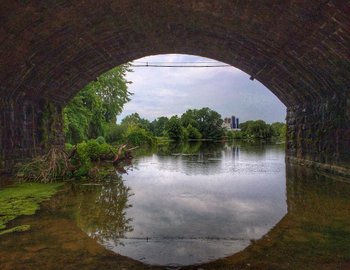 Yes, just before we came here, we were at Esbenshade Road, and Maegan asked if I wanted to pull over, and take a picture of the train. I don't like taking pictures of them leaving the station, because you see the tender first. I still take pictures though. I was over on Black Horse Road around Christmas time, and it came out pretty good, even though it was running backwards. I prefer to take them returning to the station, because then you see the front of the engine.
It just looks right that way somehow. Right, Maegan?
"When we were out in Marysville, we were out late, and there was a heritage, or some other kind, but it was dark, and you couldn't see anything. Dad didn't think he could get a picture, so I took his phone and took a picture in the dark, and it came out pretty good." - Megan
Do you remember that, dad?
I don't remember that, but that's okay. (laughs)
Hey, you're a budding photographer, Maegan! You're pushing the boundaries!
It was the front of the train as well, so I got the headlight and the numbers.
Very neat! I've seen you playing around with your photography, Brian, like using covered bridges as your frames. Do you find yourself pushing and exploring?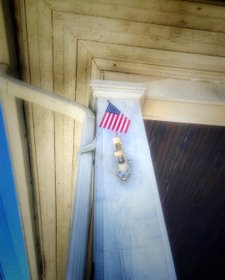 Yeah, I actually do try to find new angles, and new things, but a lot of the time they're failures. I'm an instant gratification kind of guy, so a lot of the time, I'll take a picture and think that it isn't going to work, and delete it. I upgraded this past fall to the iPhone with 120GB, so I don't run out of space. I used to run out of space all the time. I try to look for some different angles, or something new to make things a little more interesting. Lately, I've been taking shots wherever I am…setting my phone down on the road, and trying to get the lines on the road. I really love that.
One of those shots got a lot of good reception. I think Discover Lancaster repeated it. Does that fuel your fire?
It does! I run off of feedback and likes.
Have there been photos that you're very proud of, but it doesn't get the reception, or reaction, and you doubt yourself?
Sometimes. What I find amazing though, is when I post a picture, and think it's an okay picture, then people will absolutely love it! It's not a picture I thought would get such a reaction. One of those shots was one of the diesel engines going across Black Horse Road with a grain car. I just randomly shot it, and it got so many likes! I was wondering what about this one do people like so much? I took one an hour before with the steam train, and smoke…it's just beautiful, and it received much less of a reaction. It's funny how people react to certain photos.
I don't think people see the other train very often, but you see a train with steam more so.
That is very true. You don't see the Alco engines very often.
Tell me about your process. You take a bunch of shots, when do you then look at them?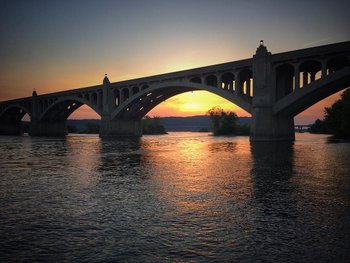 It depends on where I am. If I'm out driving around, and I see something, I'll stop and back up. We both like cats, and I have this other Instagram account called, @i_once_met_this_cat, so if I see a cat somewhere, I'll back up, or stop, and take a picture of it.
I'll sometimes pull over into a parking lot, or if I'm in Strasburg, I'll pull over into the Isaacs parking lot, or even here, because they have WiFi, and I'll post a few pictures. But, if I'm driving around, and there isn't a place to stop and post, I'll wait until I get home. I don't like posting a whole bunch in a row, and I try not to do that, but sometimes I just do...like a few nights ago. I like to post throughout the day. Like I said, I am an instant gratification guy. I love getting the feedback, and the likes.
Looks like you aren't copying them to your PC, and editing them?
Eventually, I'll bring them all to my PC. I'll go through them on my phone before I do, and delete ones that just aren't good, but I do copy them to my PC just in case. As far as editing them in another program, I use Snapseed on my phone. I do have Photoshop, but I'm not familiar with it, so I don't use it that much. I did use it for the covered bridge shots, but only using some of the basic settings. I don't really print anything out. I did do a small canvas print recently of that shot that got repeated several times.
Is that hanging up in your place?
It's small, so it is on an easel in my apartment. I'm proud of that one. I would love to do a bunch of canvas prints and hang them on my walls.
You share to Instagram and Facebook…is there any other social media you use?
No, just those two. I used Twitter for a while, but it doesn't make any sense to me. I think it's pointless in a way. Snapchat, I just don't understand. My daughter uses it, and I downloaded it. I tried to follow someone, but I just gave up. I'm happy with Instagram, and not all the pictures I post make it to Facebook either, because I am pretty picky.
You curate harder for your Facebook posts?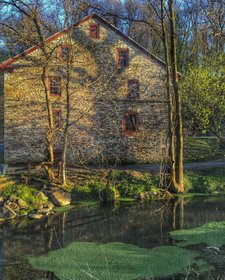 Yeah, Most of the time the photo posts on Facebook. I share with the Instagram group, which is a lot of professional photographers. I do have professional photographers following me on Instagram, but it's more for fun, and just sharing the pictures. Whereas, Facebook is like, "I'm really proud of these pictures. I'm going to share them to the group." I tag a lot, like you do, the photos on Instagram, and participate in challenges sponsored by different pages. I've had loads of photographs featured by different Instagram pages. That's a real confidence booster.
Tell me about that.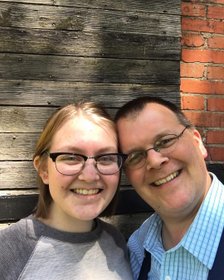 When I was living in Rochester, I discovered Roc Top Shots. I got involved with that. They just posted today that they have 35 thousand followers, and Rochester only has about ten thousand more people than Lancaster. There's potential in Lancaster, and I'm trying to get the word out, but it's been very slow. I took a photograph of Susan B. Anthony's grave site in Rochester. She advocated for women's voting rights, so on any voting day, people go and stick their "I Voted" sticker on her gravestone. I took a picture of that, and it was one of the top shots of the week. I got excited about it, and started tagging that in my photos that I took there.
It's a beautiful city, and I miss it. I went to school there for four years and really enjoyed it. When I moved down here, I wanted to do Harrisburg Top Shots, but then I moved out this way. I actually joined the Lancaster Instagramers before I even moved here, because I took so many pictures out here. Once I moved here, I decided to do Lancaster Top Shots. So basically it is the same concept, people tag their photos with #LancasterTopShots and then every Tuesday, Tyler Dieter and I each pick three pictures as finalists. I'd like to get more people involved in choosing the finalists to add more variety, because we both have our particular tastes. I try to switch it up a little bit, and think about what other people would like.
I post them, and everyone who is following votes. They're peer voted photos, and on Friday, I post the winning photo. I'm happy with the reception it's gotten so far. There are more people involved on Facebook with it than on Instagram. I get new likes, at least one or two, every week. It seems to be growing a little more steadily now, but I just wish it would grow a little faster, because I know there are so many people out there that take pictures. You don't have to be a professional, and it doesn't have to be a hobby, and it can just be a great shot, a top shot!
I put an ad in the Bird-in-Hand Carriage & Antique auctions book, but the event was smaller than I thought it was going to be. I think I may have gotten one new follower because of the ad. I thought about contacting Amish Country News, that little magazine that comes out every month, just to get the word out more.
I'm sure after this interview you'll get a few more, too. As a parting question, what can we expect from you? Do you have anything up your sleeve?
As you may or may not know, I organized the photowalk for Marietta, and for personal reasons, I had to cancel that. But, I am hoping to reschedule that for the fall, when it gets cooler. And, if I get a new camera, hopefully some better pictures quality-wise. I really wish I could take pictures from far away.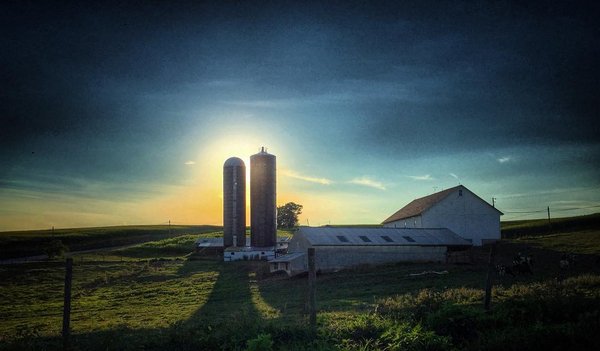 A Random Sample of Lancaster Instagram Photographers
Please Like Us On Facebook
Lancaster County Event Calendar