buy antibiotic online
buy amoxicillin uk
click
amoxicillin 500 mg capsules
An Interview with Joseph Mobley
Joseph Mobley took some time to chat with us about his extensive musical background, his desire to be a well-rounded individual, and his work with children at the Mix At Arbor Place. Read on to learn more about Joseph, and how he became interested in photography.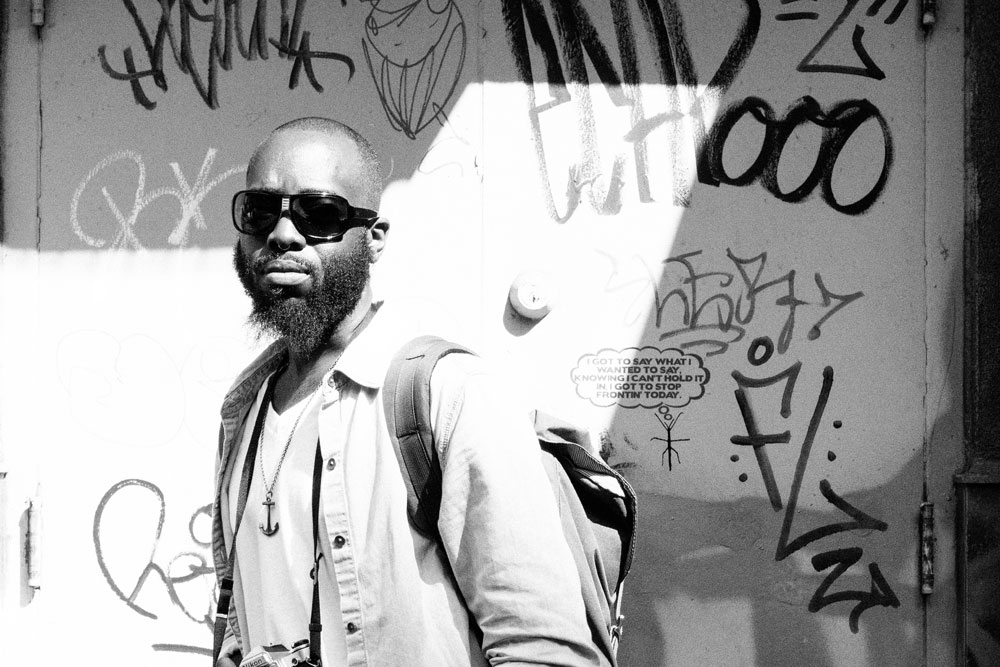 Joe, I've known you for a while now, but I think what prompted me to do this interview was running into you at the Philly photowalk. It totally took me by surprise seeing you there. I remember you being into photography, but didn't realize you were that serious about it, because to go out on a photowalk, you are at a certain Level. So, how did you end up on that photo walk?
I reached out to Zack Heaton via social media because he's from Atglen, PA and I live in Coatesville, which is close by. I explained that I noticed that he's in Lancaster a lot, and that I am as well since that's where my job is located. We met up at Prince Street Cafe and walked around the city. We didn't shoot anything initially, but we did get to know a little bit about each other. After that, the rest was history. He told me about the photowalk, and I was in, because Philadelphia isn't far from me. I wanted to learn more about the film photography that he teaches, and being that we live so close to each other, I decided to take advantage of that, and try to learn as much from him as I could.
So, you're shooting film photography yourself?
Yes, I am. I haven't done it very much, and I'm not working on anything too serious at this point, but the trial and error, and the learning aspect, are fun for me.
What draws you to film in this crazy digital age when a cell phone can almost be as good as a traditional DSR?
More and more, for film, it's the slowing down, and the concentration of what your shooting, and trying to make that one shot. That's the one that counts. When I attended the Art Institute of Philadelphia, my professor, Tom Basmajian, had us using DAT (Digital Audio Tape) tapes which, before then, I never knew about. He explained with this project, "you take the take of the best take that you take." Back then, sitting in that class, I didn't think about it, but now I apply it to film photography. I "take the shot of the best shot that I shoot."
Doesn't it leave it up to chance that you get that best shot?
Definitely chance, because there's only one chance per shot. After you review the negative, and the print, you see what you got as the result. You pick the "best" shot based of what you had in mind. For me, there's a feeling of accomplishment either way, and even if you don't get the shot you thought you had, you can learn from it, accept it, and live with it.
Were you shooting in film in Philly?
I had both cameras that day, but I was primarily shooting in digital. The film camera allows for another option. It's also a conversation-starter many times, from my experience, when I pull it out.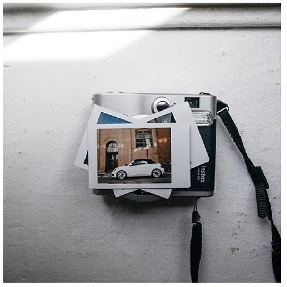 What camera are you shooting with for film?
I have a Nikon FE with 50mm and 35mm lenses. For added fun, and more of a variable take away (shot to shot), I have a Polaroid SX-70, Polaroid Land 100, Polaroid LMS 600, and a Fuji Instax Mini 90.
Do you have a Nikon for digital as well?
No, my digital is an Olympus E-410 crop camera, and it's actually my first camera. I do, however, have my eye on a Nikon that I hope to have really soon.
You are shooting in film, how do you develop now?
I take it locally to be developed. I haven't developed film in a lot of years. The last time I did was back in high school, so that was some time ago.
What style of photography are you most into?
If I had to pick, I love portrait work, documentary style, and lifestyle/environmental shooting. Street shooting is always fun and around me, but in my head, anything can be classified as street style. Anything where you can create a story, I enjoy. I also enjoy fashion photography.
You mentioned doing a fashion shoot. What's your involvement in the fashion industry?
I don't have a direct connection to the fashion industry just yet, but I'm working on it. There is, however, a high-end fashion photographer from New York named Jodi Jones, who's work I checked out after I saw a friend and fellow photographer from Philly tweeting her. I reached out to her, and let her know that I admired her work. Right now, I'm at a point where I don't feel that I have anything to lose, so I take chances. Reaching out to people, getting involved, and learning their style of work (if our styles are similar) is gain. I've been working to get into photography and design on a more intentional, and consistent, project basis, and I'm eager to learn, and grow, in this field.
Is this a hobby right now?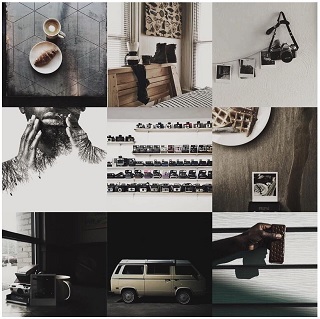 No, this is a serious passion for me. My paid work has come from various connections, relationships, and referrals, some including concerts, weddings, graduation etc. Also, just from being around, and involved, and oftentimes, my camera being the initial introduction.
I come from a musical background, and I'm a drummer. Being a musician has allowed me to form relationships that have crossed over into photography and design. My approach has been simple, being a musician when needed, and an artist when needed. Some of the musicians I've worked with already have lots of musical, and personal, connects. So, another musical contact isn't needed, but rather one that works in branding, design, and photography, for some, is more of what is needed and wanted. With a background in those areas, I can be a help, rather than just another body looking for the "hookup". My foot can get in the door, and light a spark of interest.
So, in addition to photography being a passion and something fun, as well as a source of revenue, it's also a way to get yourself known.
Absolutely. I don't want to be known solely for one thing. I also don't want to be the "jack-of-all-trades and master of none". I want to be a more well-rounded individual with a lot of experience.
Are you drumming on a kit?
Acoustic drums, nothing electronic. I have a Yamaha, but I would love to have a Tama, or DW. I enjoy playing drums.
When you play, do you listen to something in addition by ear, or do you just sit and play?
A little bit of both, depending on the day. I started playing drums at the age of five, and have had the opportunity to record my first gospel CD with A. Jermaine & Ascension in 2009. I've recorded on some other projects as well. My family has a musical background, both vocally, and in music instrumentation. Many of us started on drums, and transitioned to keyboard, or organ. With my band "Turkey Trot", our setup is usually drummer, keyboardist (organ and piano), bass guitar, and trumpets. I'm a church boy, so in my church right now, it's organ and drums, which is me and my brother, with other family members singing. I only sing in my heart and mind.
Where can anyone see your band? Do you play venues?
At the moment, we're on a by-request basis. Locally, not so much, but if there's a need, we can, and have done it. We don't have anything online at the moment, but hopefully soon we will.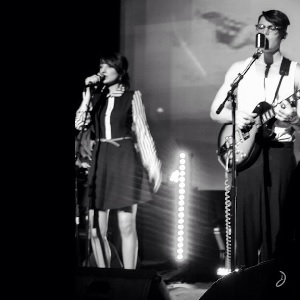 If someone reads this interview and wants you to play, would you do that?
That would depend on scheduling. We're not currently marketing ourselves as a house band, but we can do it. We don't have anything formal like a website, but people can just reach out to me, and we can see what we can do.
You've shot live music events, which is a whole different thing than street...
The principles are still the same, you have an image that you can make a story out of. About four, or five, years ago, I was in Philadelphia for a concert. I saw a guy with a camera, and thought that if he could do it, there had to be a way that I could, too. I asked the photographer who he was shooting for, and it turns out it was for the city of Philadelphia. He introduced me to the media tent where I met Randy Giancaterino. He added me to the email list of events in Philly so that I could gain media credentials, and access. I've had the opportunity for the past four years to do the WaWa Welcome America Concert, and have been able to see many up-and-coming artists with that close-up media access.
Tell me more about the fashion stuff you've been doing.
There hasn't been a lot of it. It's been more of a study of works that I would like to continue to explore. I do enjoy shooting fashion.
It always intrigued me, because you hear about all the other genres of photography, and that's one that doesn't come up much.
I think you have to like fashion, number one. I'm visual, and like how you photograph fashion on location, or based on a concept, or a mood to be portrayed. I like people, studio light setups, moods, and concepts.
It seems like there might be a lot of pressure there.
I haven't had the opportunity to do fashion week yet, but being able to be around models, and working with them behind the scenes, I've been told that there's a lot of pressure. Making clothes look good, and portraying a mood, is pressure, but also fun if you're into it. Creating concepts is the takeaway for me.
In December of 2016, I worked in a studio with controlled lighting with Jodi Jones in her Photography Master Class. It was a two-day, jam-packed workshop learning the business aspect of photography, and shooting with PhaseOne camera systems. It was an awesome experience, all while continuing the relationship I have with Jodi, and the rest of the team.
Tell me about your editing process.
I used to do everything in Photoshop. I also had Lightroom, but was too nervous to use it. Eventually, I switched over, and have not looked back since. For mobile photography, I have my trusty Iphone 6, and use the same concepts. I still look for the light, and the right time to shoot the image. But, I've found the idea of "the best camera is the one you have on you" to be true. You have to take the time to learn about each platform, and just use the tool, have fun, and own it, good or bad.
With mobile photography, how do you treat it differently?
I don't. I make sure that I'm not taking just anything by slowing down, and being deliberate. Yes, it's digital, but again, I'm only going to keep one, or two, images. If you're patient, you can get what you want.
Do you ever notice times when a "spray and pray" situation might work?
Sure. If someone is walking down the street, you may need to do that, but it takes a lot more time to go through each image. I don't want to edit hundreds of pictures, I want to provide only the ones that I need to my client, and not be overbearing with a group of images that they may never review in its entirety.
Where do you share?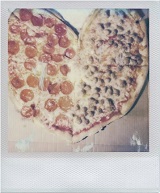 I share mostly on Instagram. I'm ashamed to say, I haven't invested my time in updating my personal website with new content, but it's coming soon. That's not an excuse, this is part of owning it. With Instagram, it's a way to post quick - fast and easy - and I enjoy the interaction. I've moved away from Facebook postings, but that will be changing soon.
Valentine's Day was the second image that I posted since the start of the new year. It was a Polaroid of a heart-shaped pizza. I was going through my VSCO Cam app and found an image to start my posting for 2017.
Have you won any awards?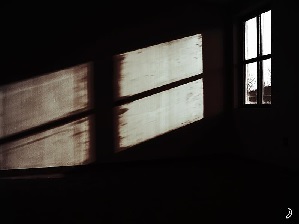 In 2012, I was the grand prize winner of a Black History Month contest sponsored by Frito-Lay and the UNCF on Facebook. Trying to shoot to fit the theme, I was by a window, and captured the light entering, and hitting, the wall. That was my shot. It wasnnamed "The Process of Escape." The grand prize included a cash prize, and a flight to Washington, D.C. My picture was displayed, and I was able to meet, and interact with, Lamman Rucker, who was also the facilitator of events that day.
My brother, Lance, went along with me, and we enjoyed taking part in the sessions. He has a degree in architecture, and CAD design, from Lincoln Tech. He creates my sets, and props, when I need them for shooting purposes. It was a great experience for the both of us. I'm grateful for our schooling opportunities, and I continue to use what I learned, coupled with online information, to improve my skills.
Tell me about Arbor Place, and how it plays into your art?
So at the Mix at Arbor Place, I'm the Evening Coordinator Manager. The reward, at this point, has been to create a program called Power Up. We teach middle through high school students computer literacy. We teach them skills, including how to communicate effectively, understand cyberbullying, understand the artistic side, and generally how to use the computer technology appropriately.
I am the Evening Coordinator Manager at The Mix at Arbor Place, and I run a program called "Power Up" that teaches middle school through high school-aged students computer literacy. We teach them skills including how to communicate effectively, and how to understand cyber bullying. It's also a way to introduce the artistic side as a photographer, and also how to use computer technology in the real world where computer skills can often be the difference between attaining, and or maintaining, employment.
Noble work, indeed. Thank you for your time, Joseph!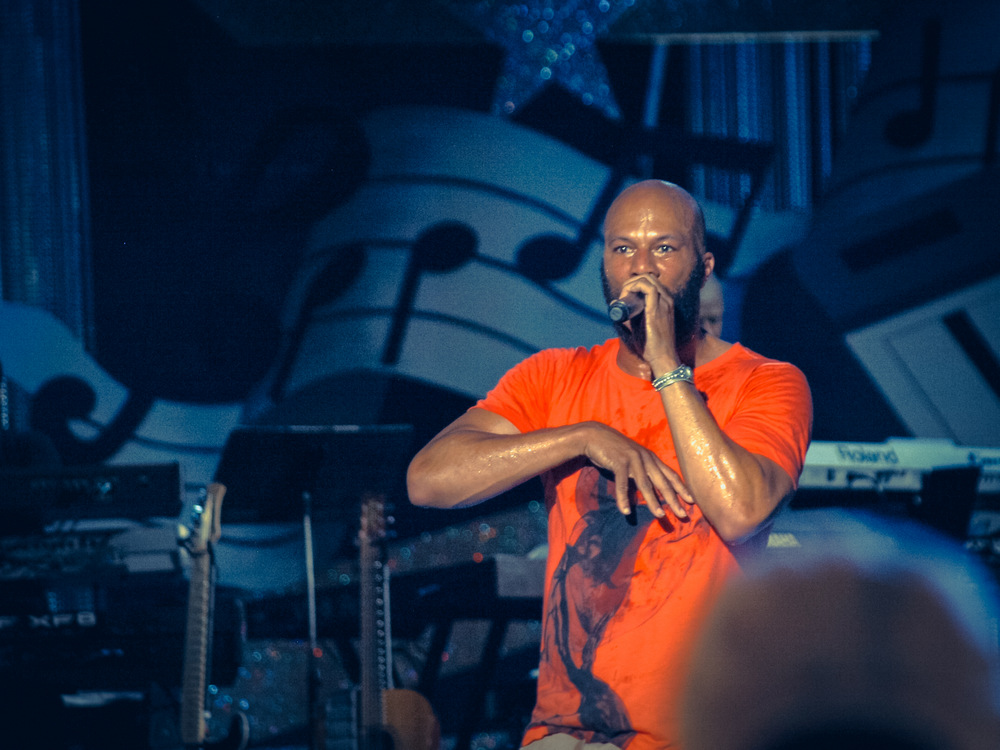 A Random Sample of Lancaster Instagram Photographers
Please Like Us On Facebook
Share This Page
naltrexone buy uk
buy naltrexone online usa
tonydyson.co.uk
where to buy low dose naltrexone
Lancaster County Event Calendar
Places to Stay
antidepressant sertraline
buy sertraline online
truonggiang.net
buy sertraline 100mg